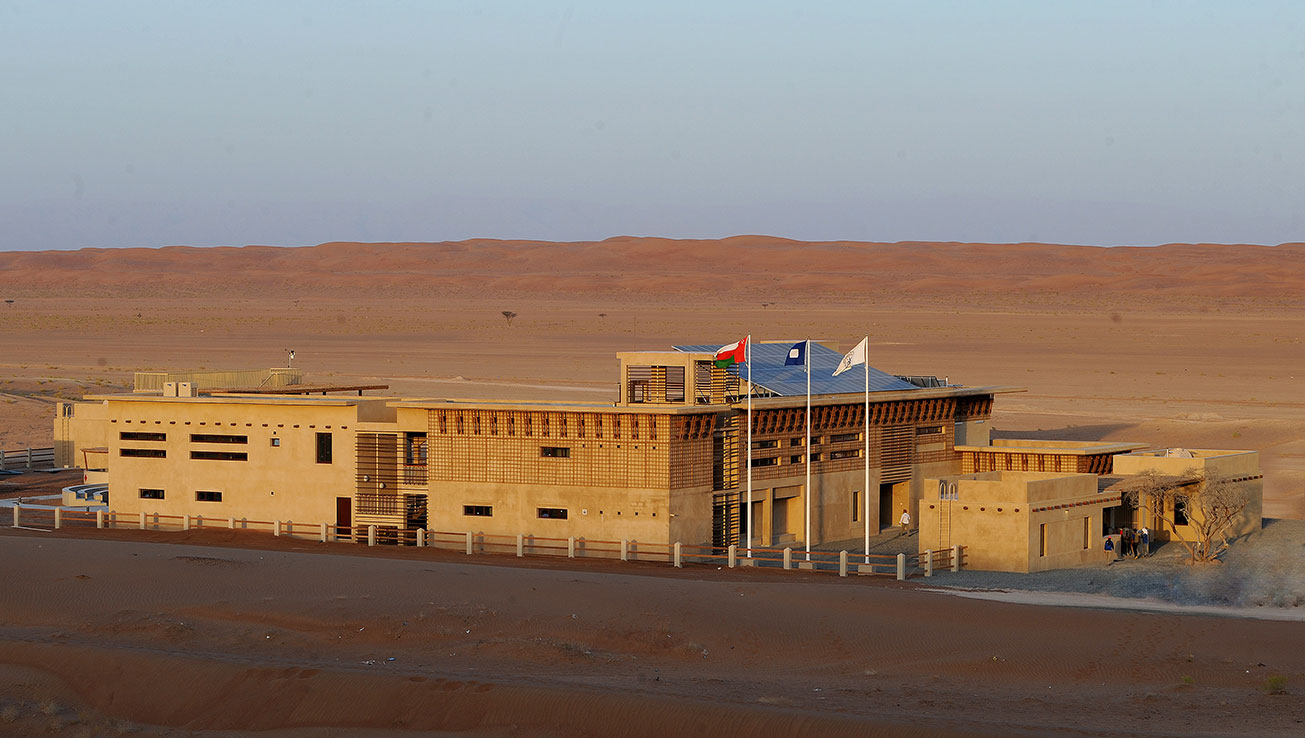 Under the auspices of His Highness Sayyid Haitham Al Said, Minister of Heritage and Culture, and in the presence of His Highness Sayyid Faisal Bin Turki Al Said, Patron of Outward Bound Oman, His Excellency Sheikh Mohammed bin Said bin Saif al Kalbani, Minister of Social Development, and His Excellency Hamish Cowell, British Ambassador to Oman, and other VIP guests and supporters, Outward Bound Oman's first national training centre was formally opened in the Sharqiya Sands.
Designed by local design consultants 23 Degrees North, the centre makes substantial use of solar energy, treats and re-uses all water on site, and has already been nominated for and, received several design awards. Located within the centre are equipment stores, two indoor training rooms, sleeping accommodation for 60 people, four learning pods, a majlis, prayer rooms and a lecture theatre.
The centre is the first of three that will be built in the next two years, with construction of the second due to begin in Muscat later this month.