A focus on learning, and long term outcomes is what differentiates Outward Bound from other outdoor providers.
In this section of the site you will find a series of resources that will help anyone coming to use our centres, or on a course, to learn more about beautiful Oman.
With soaring sand dunes, spectacular mountains that reach up to 10,000 feet into the sky, frankincense covered uplands, a coastline that stretches for more than 1,800 miles, modern cities, warm hospitality and a rich culture and heritage that goes back some 5,000 years – Oman is the perfect home for Outward Bound. Don't just take our word for it, take a look at these two great video clips.
The Discovering Oman Project
The Discovering Oman project aims to create a series of innovative, curriculum linked, on-line resources for use by geography teachers in the UK and Oman.
In January 2018, Phase One of the project, that is focused on Primary and lower Secondary, saw a team of four innovative geography teachers from the UK joining the Geography staff from The British School Muscat on a week-long fieldwork visit to Oman, with the aim of gathering data to create a series of engaging lesson plans. Phase two of the project, focused on GCSE and A-level, will take place in the winter of 2018/19.

Discovering Oman
The Discovering Oman Team

Map of Oman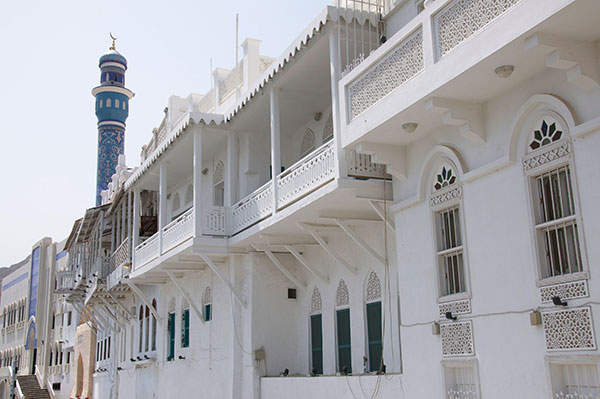 Discovering Oman – Supported by…
Discovering Oman – In partnership with…
The Desert Study Pack Project
Over 40 years ago, the Royal Geographical Society undertook an intensive research programme in the Sharqiya Sands of Oman, the very desert where our first centre for outdoor learning has just been completed. To ensure their amazing discoveries were shared as widely as possible, the final stage of their project, in partnership with BP Educational Services, was to produce an educational study pack for use in schools in UK, and Oman.
The Desert Study Pack Project aims to update and upgrade the original RGS/BP Desert Resource Pack. The resulting lesson plans will be available to download here once complete, and will be invaluable preparation for any groups coming to visit our desert centre.

Desert Study Pack